About us
On our website you can hear the best Buryat-Mongolian music. You can find songs here, information about authors and singers, lyrics, news about music. You can add songs you like to your playlist, and share it with your friends. Also, you can select songs by singer's name and song title.
Songs that sound here are not available for downloading.
If your phone is connected to the Internet, you can listen to our radio from a mobile phone.
This site was created with the support of the Ministry of Culture of the Republic of Buryatia.
Dear singers, composers, poets, as well as our listeners, if you have a song that you want to present to our listeners, you can send it to us, we will include it into our list of songs. Our email address is buryadfm@gmail.com
We will be grateful to receive the following information about the song:
Song Title
Singer
Author of music
lyricist
lyrics
You are new to our website?
Let us quickly guide you. At this website you can make playlists of the songs you like. You are welcome to comment on the songs, and leave recommendations for other users.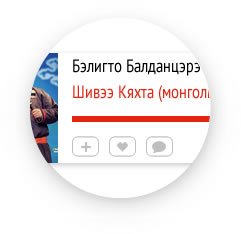 Add this song to playlist

Add to Favourites

Comments
Tags list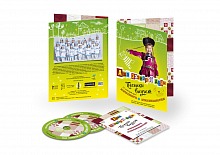 Warning
: Cannot modify header information - headers already sent by (output started at /home/tuya/bfm.buryatia.org/bitrix/header.php:4) in
/home/tuya/bfm.buryatia.org/en/include/inwidget/index.php
on line
20
ERROR #101:
Can't get access to file
/var/www/default/include/inwidget/cache/db.txt
. Check permissions.